Announcing the Quebec SmartCare Consortium!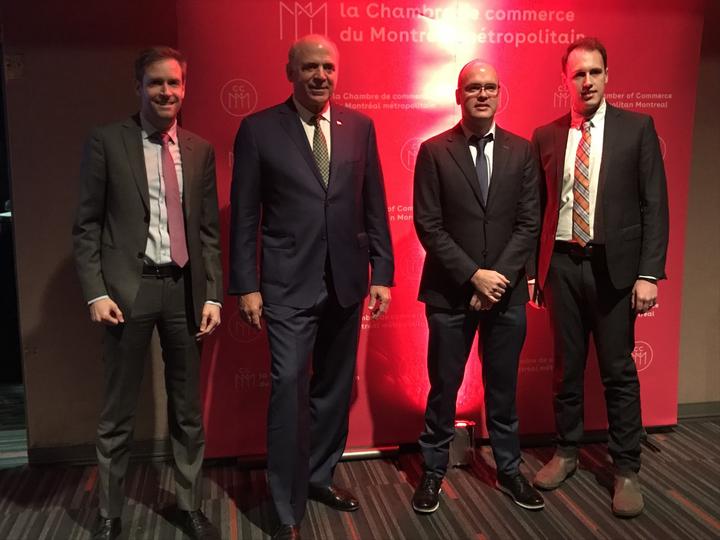 We are pleased to announce that John Kildea is principal investigator and Tarek Hijal is clinical lead on a major new $10M research project funded by the Quebec Ministry of Enterprise and Innovation and a number of private partners via the FACS accelerator fund (Fonds d'accéleration des collaborations en santé). Known as the Quebec SmartCare Consortium, this new initiative is bringing together major Quebec players in the mHealth and AI industries to make healthcare data in Quebec more accessible to patients, clinicians and researchers.
Left to right in the photo: Tarek Hijal, Minister Pierre Fitzgibbon, John Kildea, Justin Mallet (Roche Canada) at the announcement of the FACS funding at Palais de congrès de Montreal on December 13th, 2021.
More information about the Quebec SmartCare Consortium can be found at quebecsmartcare.com
The Quebec government press release can be found here.