Poster Presentation by James Manalad at ImNeudos 2022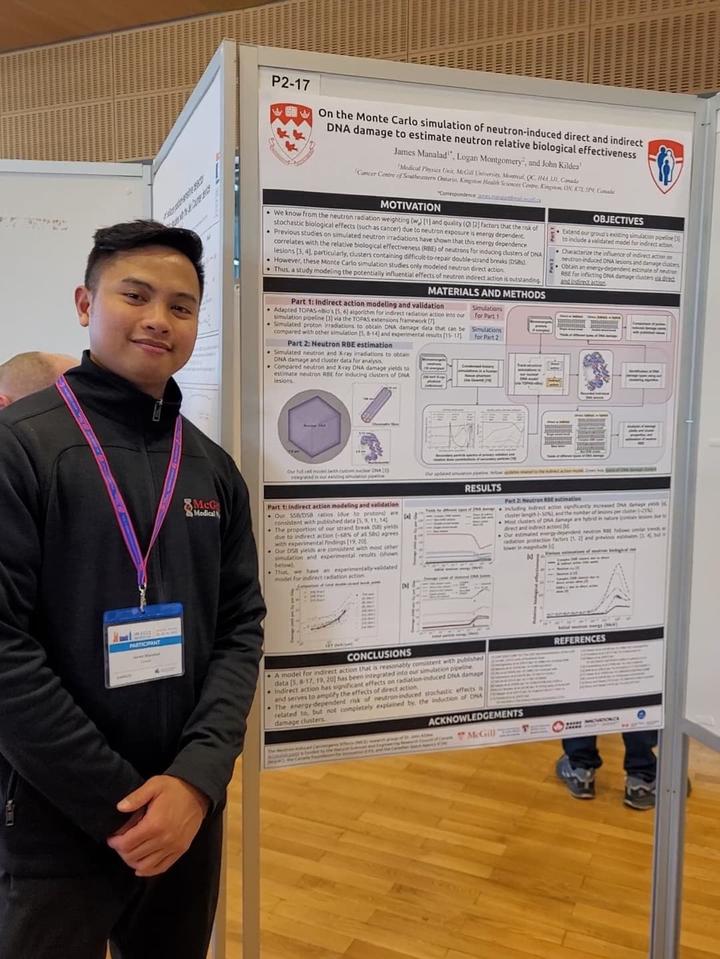 Congratulations to James Manalad for his second post-COVID in-person conference presentation! James presented his MSc research project at the ImNeudos 2022 conference in Krakow, Poland.
James' poster was entitled "On the Monte Carlo simulation of neutron-induced direct and indirect DNA damage to estimate neutron relative biological effectiveness".