The Opal Patient Portal Platform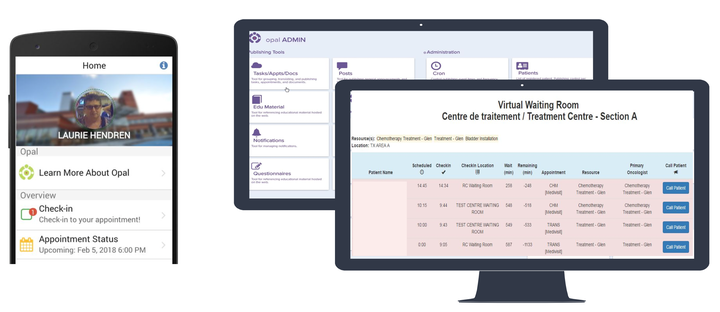 Opal is an award-winning comprehensive multi-institution patient portal platform that is used by almost 4,000 patients at the McGill University Health Centre. The technology behind Opal is the centrepiece data-sharing hub of the Quebec SmartCare Consortium project. Opal was named Quebec e-health solution of the year in 2019 and was awarded the 2019 Prix d'excellence–Coup de coeur des ministres (the highest accolade of Quebec's Ministry of Health and Social Services).
Opal has the following components:
Opal Clinician: a live dashboard/virtual waiting room for clinicians.
Opal Admin: and an administrative/setup tool for hospital staff.
For a description of the participatory stakeholder co-design process that was used to build Opal, please see this publication in JMIR: Kildea J, Battista J, Cabral B, Hendren L, Herrera D, Hijal T, Joseph A, Design and Development of a Person-Centered Patient Portal Using Participatory Stakeholder Co-Design, J Med Internet Res 2019;21(2):e11371
Patients' experiences with using Opal to access education material is described in this publication: Katherine Mohsen, John Kildea, Sylvie D. Lambert, Andrea Laizner (2021). Exploring Cancer Patients' Perceptions of Accessing and Experience with Using the Educational Material in the Opal Patient Portal. In Supportive Care in Cancer..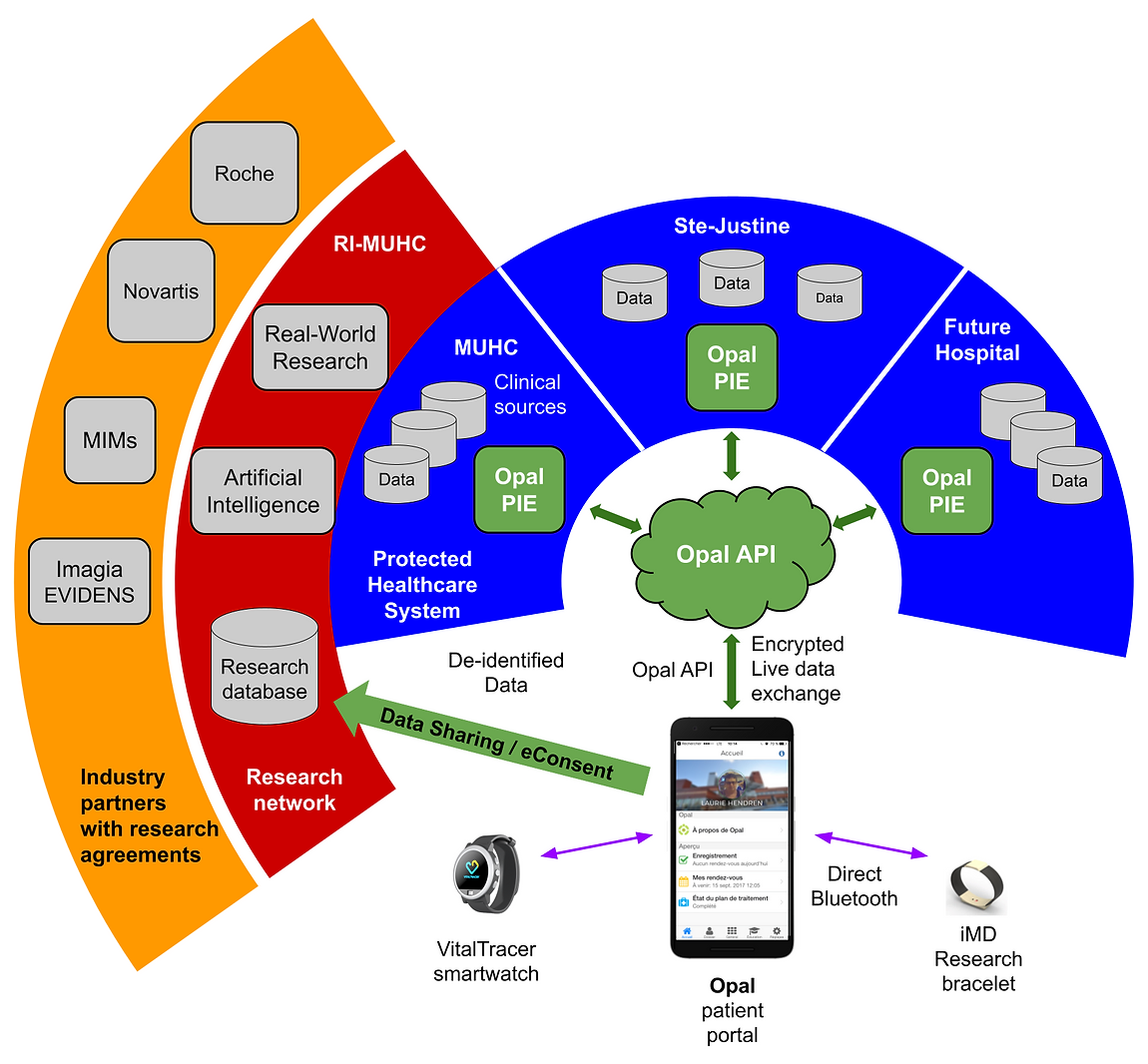 Overview of the Quebec SmartCare Consortium project showing how data move to and from healthcare institutions and patients and how, with appropriate patient consent, de-identified patient data may be used for real-world evidence and artifical intelligence research in healthcare and to answer questions of industry partners.
Opal's secure data-sharing technology is the centerpiece of the Quebec SmartCare Consortium (QSCC) project. The QSC was created by John Kildea in 2021 to advance the concept of "SmartCare". SmartCare in this context is defined as the use of patient-centred data and mHealth technologies for remote monitoring and AI research in healthcare. The QSCC received $10.18M in funding from public and private partners via the Fonds d'accélération des collaborations en santé. More information is available on the QSCC's website.