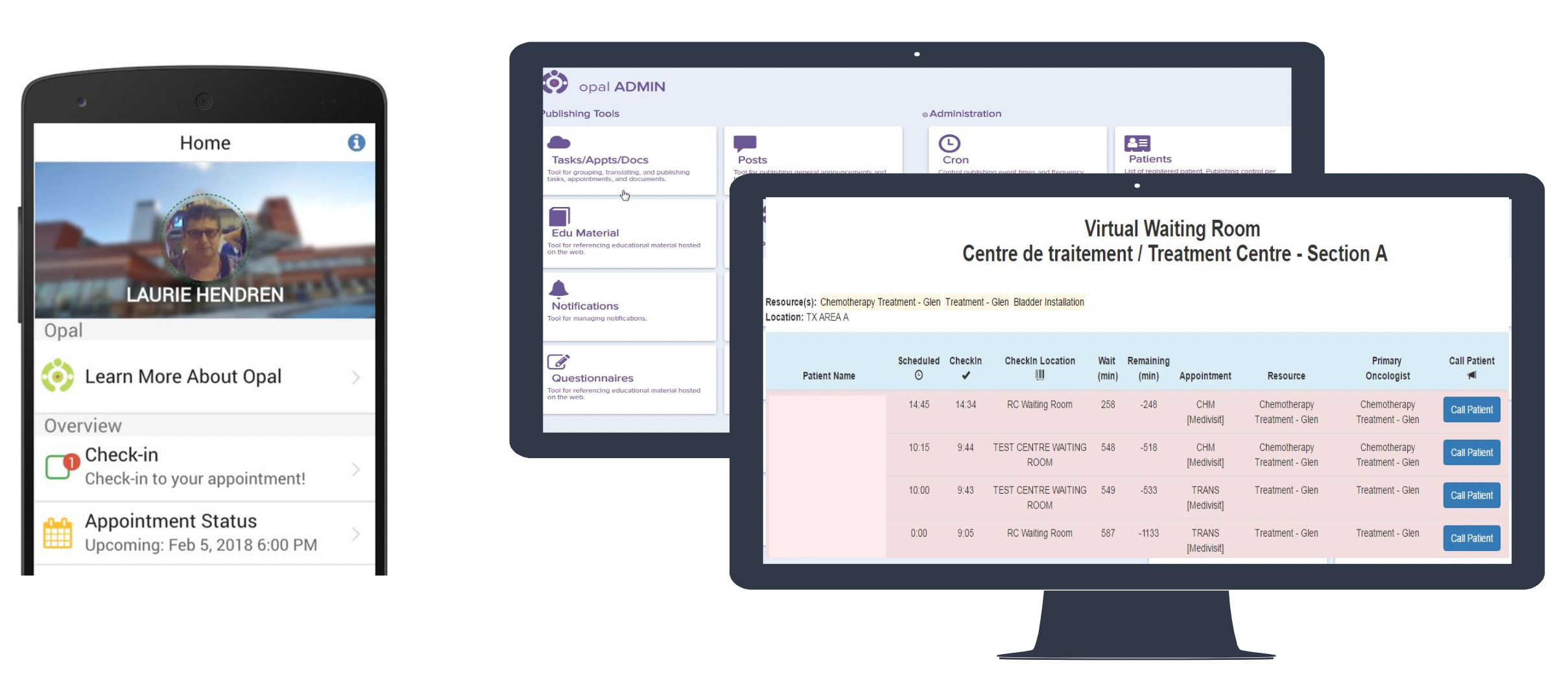 The Kildea lab is a powerhouse of software development for healthcare applications. As well as all the students and researchers in the lab, we have a team of more than 20 software development professionals, including a project manager, a DevSecOps manager, application support specialists, software architects, a data scientist, a HL7 specialist, a QA automation specialist, and front-end and backend developers. Below you can find information on some of our most important software applications and packages.
Opal is an award-winning comprehensive multi-institution patient portal platform that is used by almost 4,000 patients at the McGill University Health Centre. The technology behind Opal is the centrepiece data-sharing hub of the Quebec SmartCare Consortium project. Opal was named Quebec e-health solution of the year in 2019 and was awarded the 2019 Prix d'excellence–Coup de coeur des ministres (the highest accolade of Quebec's Ministry of Health and Social Services).
Neutron-Spectrometry is a repository of command-line applications to unfold data collected using a Nested Neutron Spectrometer (NNS), to generate plots of the resulting spectra, and other associated tasks.