Goodbye, thank you, and congratulations to our 2022 Laurie J. Hendren scholars!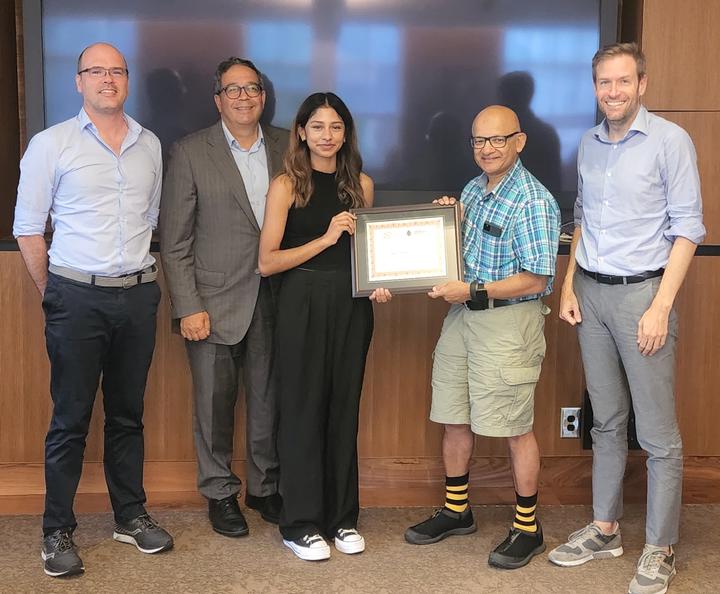 After a fun and productive summer of research, we say goodbye, thank you, and congratulations to Angèle Wen and Ridhi Mittal, the inagural Laurie J. Hendren scholars. Angèle and Ridhi worked on the OncoBuddy project during summer 2022. Both made excellent progress in just a few months and are leaving behind an impressive set of data and tools for the research team to complete the project with.
In this photo, Ridhi Mittal is receiving her certificate from Laurie's husband Prakash Panangaden. L to R: John Kildea, Jeff Shamie (president and CEO of the Cedars Cancer Foundation), Ridhi Mittal, Prakash Panangaden, Tarek Hijal. Unfortunately, Angèle and Laurie's daughter Jane were unable to join in person for the presentation event but both did partipate by Zoom.
A big thank you to the Cedars Cancer Foundation who provided funding for the Laurie J. Hendren Scholarship. We are proud to continue Laurie's legacy of engaging undergraduate students in health informatics research.