Congratulations to Felix Mathew for winning best student paper award at the ICRP!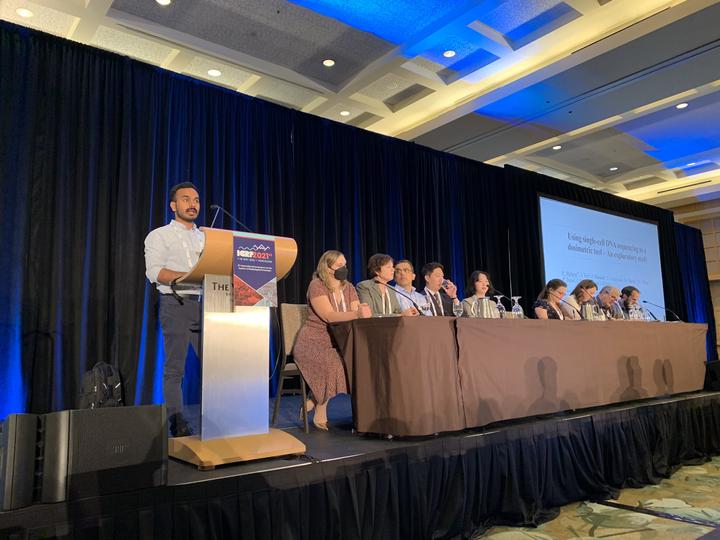 Congratulations to Kildea Lab student Felix Mathew for winning the Anthony J. MacKay Best Student Paper Award at the 2022 conference of the International Commission on Radiological Protection in Vancouver!
Felix's presentation was on "Using single-cell DNA sequencing as a dosimetric tool - an exploratory study"!