Marking the end of another fun and productive year for the Kildea Lab!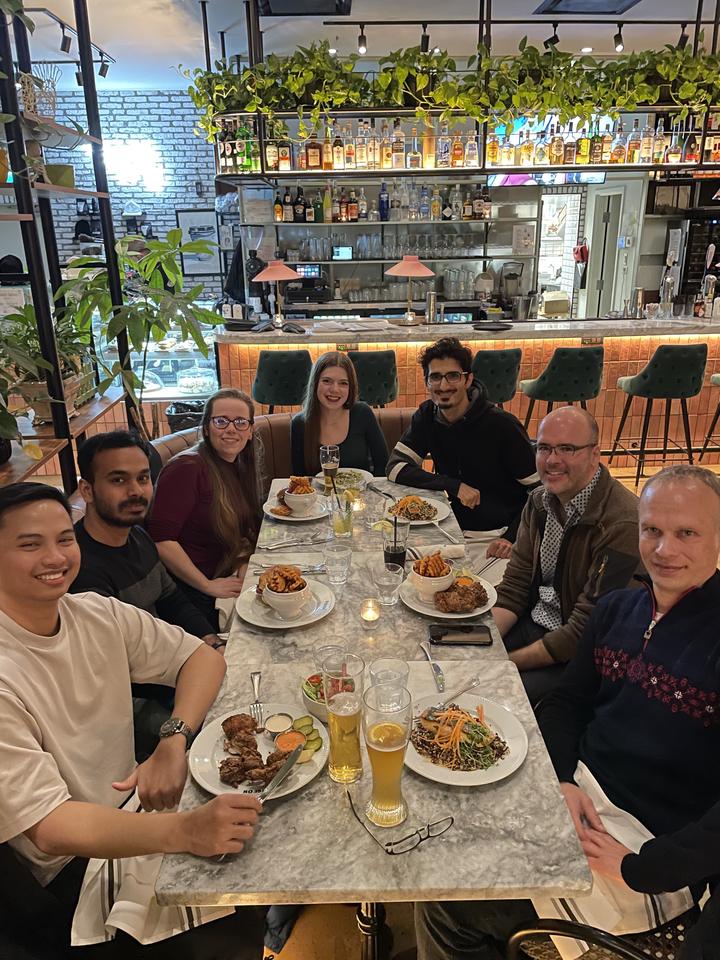 The team celebrated the end of 2021 with just our second in-person meeting of the year! Left to right: James, Felix, Haley, Kayla, Hossein, John, Luc.
Thanks to everyone who contributed to making 2021 a fun and productive year despite all the curfews, Zoom meetings, and other restrictions! Looking forward to an even better 2022!