Presentations by Hossein Naseri and Kayla O'Sullivan-Steben in the Young Investigators Symposium at the COMP 2022 Annual Scientific Meeting in Quebec City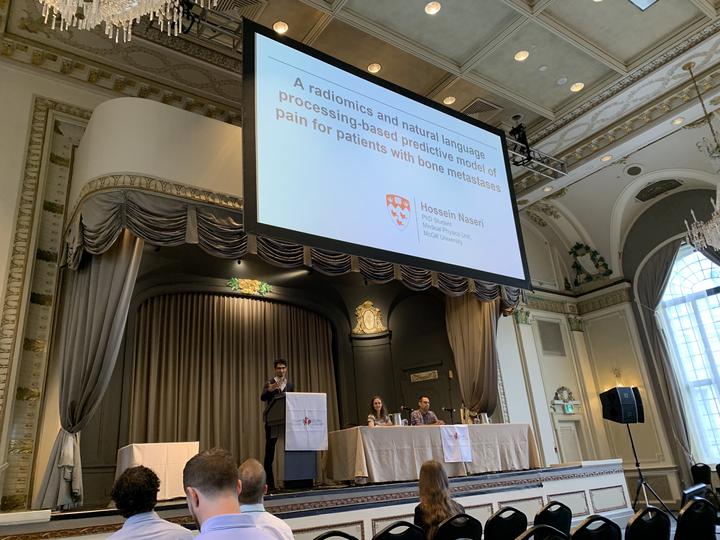 Hossein and Kayla were among 10 finalists from across Canada presenting their PhD research projects in the Young Investigators Symposium.
Hossein presented his project on "Development and testing of an NLP and radiomics-based predictive model of pain for patients with thoracic spinal bone metastases".
Kayla presented her project on "Design and implementation of a prototype radiotherapy menu in a patient portal to reduce patient anxiety and facilitate data sharing".